Episodes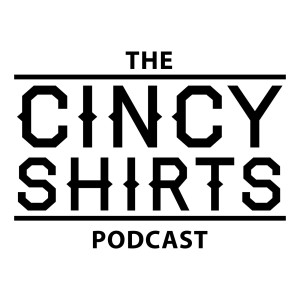 Wednesday Sep 07, 2022
Wednesday Sep 07, 2022
Joey Witterstaetter is an armchair historian from Delhi and a massive baseball fan. He talks to us about his hometown. Indeed, his family's roots in the community go back to the early 1800s. He also had a relative that played professional baseball in the 19-teens and 20s. He made a documentary about that, which we also discuss.
Get social with us:
Facebook: Cincy Shirts Official Facebook Page
Twitter: Cincy Shirts Official Twitter Page
Instagram: @CincyShirts
Snapchat: @CincyShirts
The Cincy Shirts Podcast theme is "Cincinnati" by Big Nothing who are actually from Philadelphia.