Episodes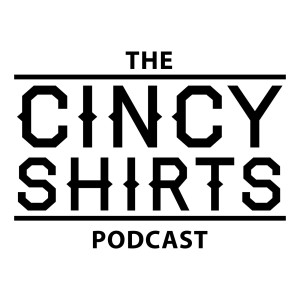 Wednesday Jun 08, 2022
Wednesday Jun 08, 2022
PF has known Duane Pohlman for almost 40 years. Wow. They talk about working at the same college radio station. Don't worry, they don't go too deep into the weeds. It's mostly a talk about investigative reporting and some of the harrowing experiences Duane has had in the course of his career.
Get social with us:
Facebook: Cincy Shirts Official Facebook Page
Twitter: Cincy Shirts Official Twitter Page
Instagram: @CincyShirts
Snapchat: @CincyShirts
The Cincy Shirts Podcast theme is "Cincinnati" by Big Nothing who are actually from Philadelphia.