Episodes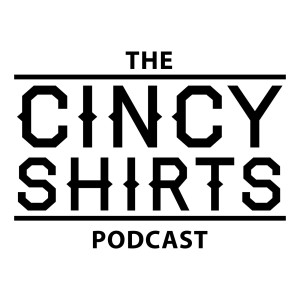 Wednesday Apr 27, 2022
Wednesday Apr 27, 2022
They're admittedly not Disney or even amusement park people, our Darin and his family, but they had a go with some hilarious results. Whether you're a Disney person or not, I think you'll dig Darin's insights into the Kingdom of the Mouse.
Get social with us:
Facebook: Cincy Shirts Official Facebook Page
Twitter: Cincy Shirts Official Twitter Page
Instagram: @CincyShirts
Snapchat: @CincyShirts
The Cincy Shirts Podcast theme is "Cincinnati" by Big Nothing who are actually from Philadelphia.