Episodes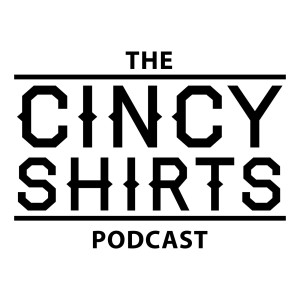 Wednesday Jan 12, 2022
Wednesday Jan 12, 2022
It's an encore presentation of Episode 48 with Rich Walburg. Sadly, we lost Rich this past week. He spent 25 years on the radio in Cincinnati working for 97X, Q102, and WLW along the way. Rich was the Director of Communications for the Cincinnati USA Regional Chamber. Rich talked to us about his days in radio, including stories about Bill Cunningham some of which may surprise you, and about how Mo Egger used to call WLW in character. Plus, he unleashed a few killer impressions.
Get social with us:
Facebook: Cincy Shirts Official Facebook Page
Twitter: Cincy Shirts Official Twitter Page
Instagram: @CincyShirts
Snapchat: @CincyShirts
The Cincy Shirts Podcast theme is "Cincinnati" by Big Nothing who are actually from Philadelphia.