Episodes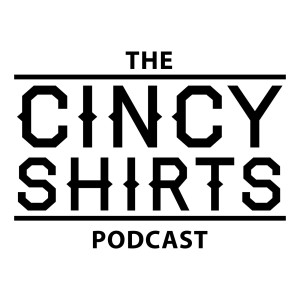 Wednesday Nov 03, 2021
Wednesday Nov 03, 2021
Their roots as a band go back to the 1920s and the Franz Klaber Orchestra. Today they are the Klaberheads (officially still the Franz Klaber Orchestra) and play traditional German music, along with Germanified tunes at Oktoberfests and other events throughout the Tristate and across the nation. Ericka Klaber joins to talk about the group's history, performing with family, adding steel drums to the band, and more.
Be sure to listen for the special promo code for 20% off near the end of the episode. 
Listen here below, or find it in iTunes, Stitcher, Podbean, TuneIn, and Spotify--- really anywhere you get your podcasts. Be sure to download and subscribe today, so you don't miss an episode!
Get social with us:
Facebook: Cincy Shirts Official Facebook Page
Twitter: Cincy Shirts Official Twitter Page
Instagram: @CincyShirts
Snapchat: @CincyShirts
The Cincy Shirts Podcast theme is "Cincinnati" by Big Nothing who are actually from Philadelphia.