Episodes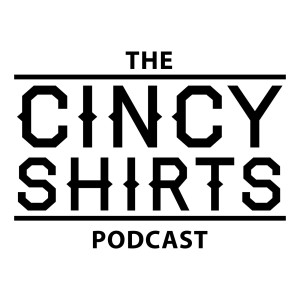 Wednesday Oct 06, 2021
Wednesday Oct 06, 2021
Joe Nuxhall is the subject of a new book by John Kiesewetter, who usually talks with us about TV. The Old Lefthander & Me, and John chats with us about Nuxy, some of the people he worked with both on the field and in the booth, as well as some of the great stories that were uncovered. 
Be sure to listen for the special promo code for 20% off near the end of the episode. 
Listen here below, or find it in iTunes, Stitcher, Podbean, TuneIn, and Spotify--- really anywhere you get your podcasts. Be sure to download and subscribe today, so you don't miss an episode!
Get social with us:
Facebook: Cincy Shirts Official Facebook Page
Twitter: Cincy Shirts Official Twitter Page
Instagram: @CincyShirts
Snapchat: @CincyShirts
The Cincy Shirts Podcast theme is "Cincinnati" by Big Nothing who are actually from Philadelphia.