Episodes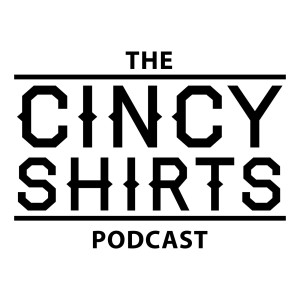 Wednesday Jul 07, 2021
Wednesday Jul 07, 2021
Kathryn Witt has written several books both fiction and non-fiction. Her latest, Secret Cincinnati, explores, as the title states, secret and hidden things to do and see in and around the Queen City. She talks to us today about seances, magic 8-balls, unique museums and libraries, AND we take a little trip down to Atlanta. 
Be sure to listen for the special promo code for 20% off near the end of the episode. 
Listen here below, or find it in iTunes, Stitcher, Podbean, TuneIn, and Spotify--- really anywhere you get your podcasts. Be sure to download and subscribe today, so you don't miss an episode!
Get social with us:
Facebook: Cincy Shirts Official Facebook Page
Twitter: Cincy Shirts Official Twitter Page
Instagram: @CincyShirts
Snapchat: @CincyShirts
The Cincy Shirts Podcast theme is "Cincinnati" by Big Nothing who are actually from Philadelphia.